By Evy Reyes and Nycole Stoudt
Pat Jan at Judy's Cosmetics in Chinatown Square says that on her daily commute, she parks near Ping Tom Memorial Park.
"I see a lot of people coming in from downtown catching the water taxi and they'll come here to eat," she said.
It's no secret that Chinatown is the place to go for Chinese food in Chicago, and those coming to the area are not always sure where to go, and according to Jan, people are frequently, "wandering around" and "stopping me to ask me directions ya know to the restaurants cause they can't really find it on the map because the way the streets are named."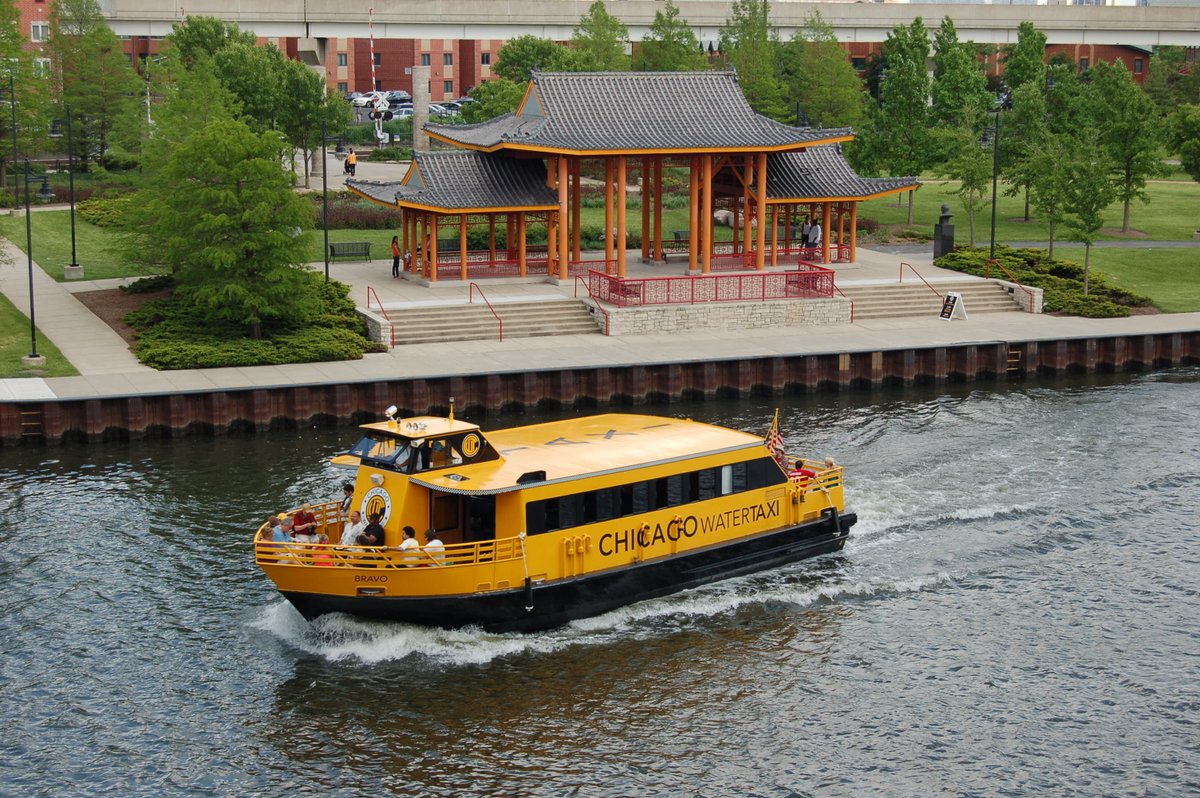 But Chinatown is also a community in transition. Immigration, taxation, and a love of Chinese food and culture are contributing to the evolution of Chinatown, helping to keep the community grounded to its Asian roots, while other Chinatown's across the country have seen major decline. According to the U.S. Census information obtained from the City of Chicago website, in 1990 the population of Chinatown was 10,801 with 5,647 of those residents being Asian. Most recent published data attained was for 2000 where the population had an 11% increase, or 12,032 residents in total, increasing its Asian population to 7,324.
MCCB Grill manager, Kai Liang, has worked in the area since 1998, and says the food scene is changing with a new pattern in immigrants from China to Chicago.
Liang said many of the Chinese immigrants that have come to the area in the past have been from Southern China, near Hong Kong and most are Cantonese. He said now there are more immigrants coming from different areas of China, opening up the Chinatown food scene to more regional options from the Szechuan and Mandarin regions as well.
This adds to the already stiff competition of restaurants vying for business to keep up with increasing rents. When asked if he's seen many restaurants close in the neighborhood, Liang responded, "Oh yeah, a lot, because of the rent. They double the rent, almost double the rent. Still people rent. Still people want to rent and give it a shot for business."
Chinatown is witnessing the addition of new hotels, condo buildings, and parks. When asked how he things these new businesses will affect the residents of Chinatown, Simon Leung, Associate Director at the Chicago Chinatown Chamber of Commerce said, "New, modern developments, especially of high tiered rankings can bring additional tourism." He also notes that these new developments will "increase property values, which may deter new immigration, and current and future residents."
Jan said she has seen an increase in tourism coming from O'Hare as well.
 "We're getting a lot more tourism here in Chinatown from O'Hare Airport, people who have a layover can just jump on the Blue Line," she said.
While many souvenir shops have shut their doors, and restaurants struggle to stay open, Jan sees the internet as more of an enemy to her business than new developments. In regards to her store Jan says she has seen more foot traffic, but business, "business is hard to say, retail with the internet that's like a completely different story."
Jan said increases in rent haven't been as big of an issue for the business owners in Chinatown, rather a city program known as the Special Services Area Program is the main problem. 
"The only thing we were trying to fight was the SSA that they were trying to impose here," she said. "A special service tax that they were trying to impose here."
 If approved by City Hall any organization that petitions the city and is approved can receive money from the city for services to "beautify" designated regions, with nominal oversight from the city. 
The additional layer of taxes can be used for anything from advertising to waste receptacles. According to Jan, the group that applied for SSA approval in Chinatown proposed a $10,000 billboard. 
Jan said, "one of the items they wanted these taxes to pay for is to pay for a $10,000 billboard in Chinatown to draw people in, how does a $10,000 billboard in Chinatown draw people in when you have to come to Chinatown to see the billboard?"
To the dismay of many business owners in the area, the SSA vote passed and will be in effect for the next ten years. In an article written by the Gazette Chicago, a major opponent to the SSA and United Chinatown Organization member, Robert Hoy, said, "Nothing is measurable, so how can they [proponents] be held accountable?"
The proponents argue that the benefit of the additional taxation will be witnessed around the area in a variety of ways, including but not limited to the power washing of roads and streets, adding garbage bins around the area and funding some of the larger events in the neighborhood, such as the Chinatown Summer Fair and the Chicago Dragon Boat Race for Literacy.
Jan says, they want to, "put garbage cans everywhere, litter the place of garbage cans." At a cost of $12,000 to business owners and taxpayers, she said it's too much.
Said Jan: "Anyone can petition for SSA for a specific section of a ward and it's supposed to be to help with the development of the ward." 
She said she does not think that those petitioning always have the best  interest of locals at heart.
The Beginning of Chicago's Chinatown
According to Alex Bean on chicagodetours.com, the evolution of Chicago's Chinatown began many decades ago. Chinatown's original borders took shape sometime around 1890, placing most of the city's Chinese immigrants between Clark and Van Buren streets and down to Harrison St. at the southern edge of the Loop.
It is thought to be the second oldest Chinese community in the country.
The California Gold Rush and the construction of the Transcontinental railway aided Chinese emigration from the west to the central states. Chicago was the central point of the American railway system, so it made sense for Chinese immigrants to make their way to Chicago while working on the new railways.
Chicago was a place of refuge for many of these Chinese immigrants because they faced racism in the West. While, Chicago does not have the best history regarding racism, it had more opportunities for immigrants.
It didn't take long for racist views to marginalize the Chinese population in Chicago however, and with the American belief that Asians were, "an unclean and distasteful population who could never integrate into American society," they were pushed out of the downtown area that had become known as Chinatown.
The World's Fair in 1933 brought about even more housing cuts for the city's Chinese population as the city extended Cermak Road for the event.
Timeline: Check out this timeline of Chicago's Chinatown over the years. https://cdn.knightlab.com/libs/timeline3/latest/embed/index.html?source=1k8O4FzYG3zjhwsv1No4nzLOiWM7evE3CAeLnbM_WXdA&font=Default&lang=en&initial_zoom=2&height=650 
Present Day Chinatown
Today's Chicago Chinatown stretches north and south from Cermak and 29th St. and from Wentworth on the east to Halsted at its western border.
For aging immigrant populations in the neighborhood change is difficult and the community services offered are imperative to their survival.
But for today's Chinatown residents and business owners, the future is hopeful. They say they are pleased by the increased foot traffic that newly constructed hotels have brought to the area and optimistic that these changes will be good for businesses.
As with all businesses, sales cure all. Liang said, "People, if they have business, they don't care about rent."